TARGET DAYTONA FIRE DF04 95% Tungsten 26g Steel Tip Dart Pins
Inspired by the design and perfect form of Target's peerless Elysian dart, Daytona Fire shares the same distinctive trapezoidal prisms, precision machined into 95% pure tungsten, and overlaid with a titanium nitride performance coating.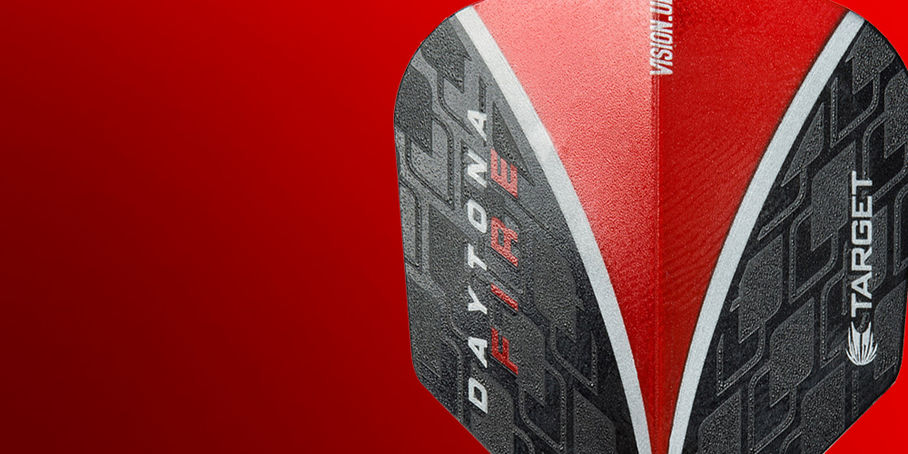 VISION ULTRA FLIGHT
Target Vision Ultra flights feature a spot UV print to enhance flight to shaft grip.
CARBON TI SPARE TOP
The Daytona Fire's Carbon TI shaft system comes with spare carbon tops to reduce the cost of replacing broken shafts.
Find out more Darts products at Sportztrack Darts Shop