INFORMATION QUESTIONS
FREQUENTLY ASKED QUESTIONS
We take pride in having a very extensive collection of Sporting Equipment for almost every need.
Should an item be marked out of stock, feel free to book / backorder – chances are we can get it in soon.
Also SHOULD YOU HAVE ANYTHING YOU CAN'T – drop us a message with a DESCRIPTION & PICTURE and might just have it!
Click My Account on the Top Menu and this will take you the My Account Page. Click on Orders to view all your orders.
You can also access your – Address, Account Details, and Wishlist from this page.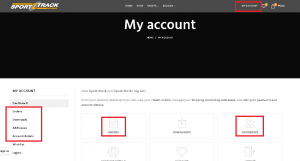 We ship order same day or next day after you order – for courier shipments. However for larger items – this may depend on the shipping company's schedule.
We take care to stock all items listed on our site.   Sometimes out of stock situations happen.  If the very rare case this happens, we will do our utmost to get it in stock and so your order can ship right away.
Of course you can always cancel your order for a full refund. Just send us an Email or a message on FB Messenger.
INFORMATION ABOUT US
CONTACT US FOR ANY QUESTIONS
We are a startup e-commerce platform that offers a Comprehensive Collection of Sports Gear for all enthusiasts. Having a hard time find what you want?  CHECK OUR WEBSITE!