Made of  impact-resistant polypropylene. Retains color, shape even in hard weather conditions. Suitable for basketball, tennis, or soccer courts. With drain holes –  ensures surface remains water and dirt free.  Excellent shock absorption, and very easy to paint over, or apply sticker for lines. Easy to install and remove as needed.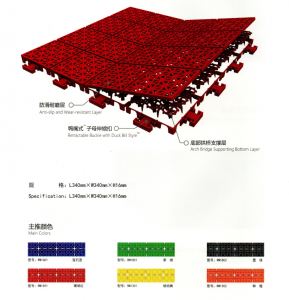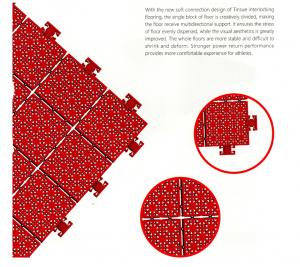 Features – Anti slip wear resistance latyer, Retractable Buckle Connectors, and Arch Bridge Supporting Bottom Layer
Available Colors – Blue, Green, Red, Yellow, Dark Green, Orange
Soft Connection Design – ensure stress is evenly divided – maintains even flooring.
Tile Size : 340mm x 340mm Thickness 16mm
Per Order Basis.
Feel free to inquire for quotation.