This 80% Tungsten barrel features detailed, axial cuts, overlaid with Black Titanium Nitride coating delivering enhanced grip and barrel protection.
Highlighted with vivid coloured ring sections. Blue, Red, Green, Purple and Yellow highlights give this range a distinct recognition.
The darts come fitted with Black Point, Target Pro Grip shafts, Vision Ultra flights and dart wallet.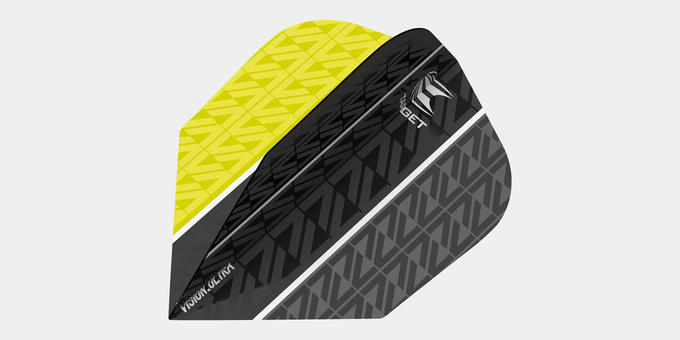 FITTED WITH PRO GRIP
Target's market leading Pro Grip Shaft. High strength Nylon and features a smooth lead-in with a secure grip.
VISION.ULTRA FLIGHT
Target's Vision.Ultra flights feature a spot UV print to enhance flight to shaft grip.