As used by PDC World Youth Champion Bradley Brooks, his Gen 1 dart has been designed alongside Bradley and his exact requirements.
The 90% tungsten dart features radial grooves at the front and rear which is separated by a combination of smooth and nano areas in the centre which creates an extremely comfortable grip and feel for all throws. The simple yet elegant straight barrel design includes subtle grip changes throughout and is finished with PVD performance coating.
The dart is completed with standard silver points, orange Pro Grip shafts & signature 'Bam Bam' flights.
PERFORMANCE COATING
Features black PVD performance coating.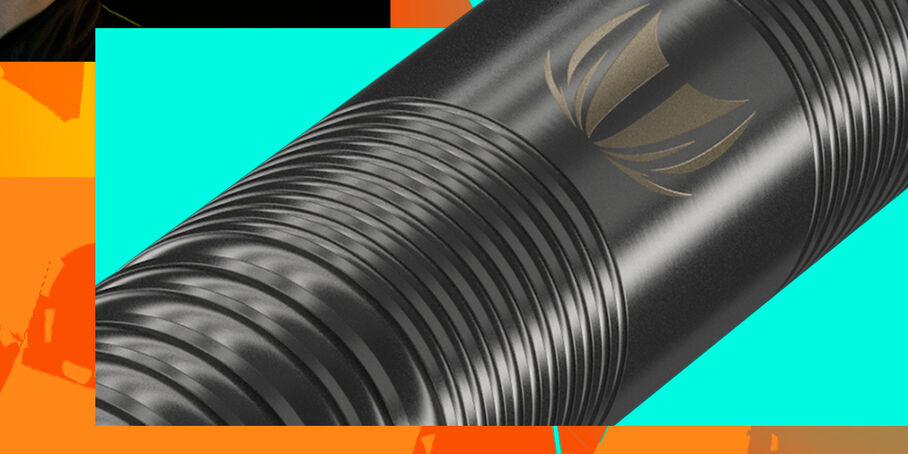 PRO GRIP SHAFTS
Fitted with Target's market leading Pro Grip shaft.
BAM BAM DESIGN FLIGHTS
Eye-catching flight exclusively designed for the range.