Named after its unique 97.5% tungsten density, the highest in the Target range and Inspired by the Fourth Edition Elysian, the 975 continues to push the boundaries of dart design and performance and is the next chapter in our tireless pursuit of perfection.
The design features Target's unique Cell Grip and is offset against contemporary radial grooves at the rear to deliver an outstanding level of grip and feel. To further enhance performance, it is finished with a stunning overlay of black titanium nitride coating.
Complete with Carbon Ti Shaft – Combining high performance materials titanium and carbon into one unique system. This range features Swiss Point technology.

97.5% TUNGSTEN
The highest density in the Target range.

CELL GRIP
Intricately milled hexagonal grip inspired by Elysian.

UPGRADED WITH SWISS
Manufactured with the Swiss Point interchangeable point system allowing you to switch point length, style and colour in seconds with just the pocket-sized Swiss Point tool.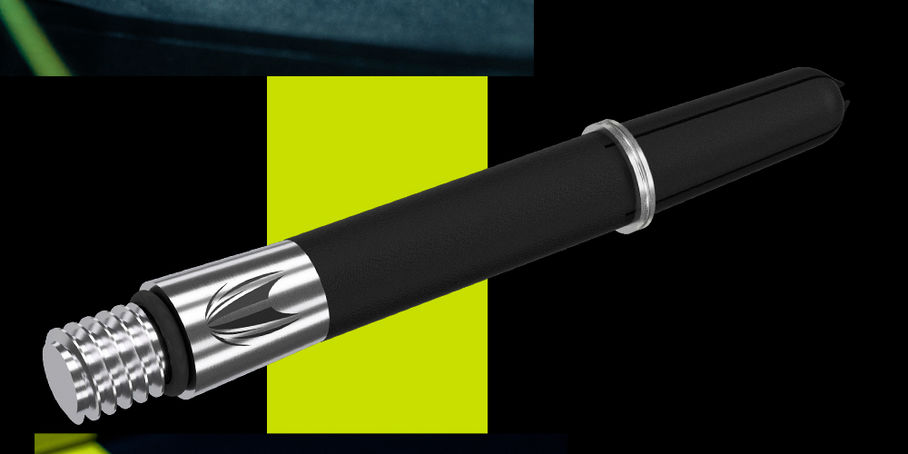 CARBON TI SHAFT
Combining high performance materials.
UNIQUE TAKOMA WALLET
975 Edition Takoma, only available within the 975-range included.